The past two seasons I have not been keeping up with current anime. Having only seen a few airing shows the past half year, I've been pretty far away from what's happening in the community. Basically, I want to start seeing a little more of what's out, so that's what I'm doing this season. I'm going to try and recap my thoughts on everything that I saw and release them pretty much whenever.
Edit: This was written days ago and only covers the first episode of each show.
I know that we're very much in the early part of the season right now, but I'm already a little reluctant as to what's coming. I feel like we're having a bit too many shows that just fall flat immediately. So far I haven't seen anything better than a seven out of ten. Regardless, there are still a lot more shows coming out this season that we haven't seen yet, so we can at least hope.
Banana Fish
Banana Fish is strange but intriguing. Despite the slow start quality wise, I think all of the characters in the show are really interesting and it's fun to see them interact. The writing isn't amazing, it's a little forgettable, and I'm really not invested in anything so far. However, I think it has decent potential. While it's not brilliant, it's still interesting enough to keep my attention for a few episodes at least.
Chuukan Kanriroku Tonegawa
I already covered this show in this post, but I think it'd be appropriate to at least touch on it here. I was excited at first for an extension of Kaiji, but I was let down hard when I realized that this wasn't at all like the old Kaiji. Chuukan Kanriroku Tonegawa is a comedy that follows middle-man Tonegawa as he attempts to cure the president's boredom. That would be fine if it wasn't so bad. It feels like an unorganized blend of Kaiji and a 6/10 comedy that leaves me with a bad taste in my mouth. They somehow even made the art worse than the 11-year-old show it's based on. The only real reason to watch this is if you're curious.
Shichisei no Subaru
You can tell this one's gonna be good because the first shot of the entire episode is a bad CGI dragon. Of course, as soon as we're shown other characters they're praising the main cast. A group of six or so 12-year-olds somehow suddenly became gods at this one game. One of the girls quickly dies in the game, simultaneously dying in the real world as well due to a heart attack or something. One six-year time skip later and some of the old group starts playing a new version of the game and finds the old girl's body in a loot chest. When the seemingly main character rejoined and immediately surpassed people who had been playing for two months in skill tenfold, I lost the last amount of hope I had for this show being anything other than a mess. The show completely lost my attention minutes in, and I really can't see myself caring about it. The show is boring and has barely any redeeming qualities. That is all.
Chio's School Road
Chio-chan no Tsuugakuro is a comedy about a girl, Chio, making her way to school every morning. While I wouldn't mind this show if it was actually done well, it feels like something funny trapped in an ugly shell. It tries so hard with its comedy, but the delivery is boring at best. While a show like Sakamoto can pull off the same joke over and over again and I'll still love it, this show is not Sakamoto and I started getting tired of it pretty early in. This isn't even the only show about a girl going to school. Just watch any good comedy anime instead of this please.
Island
Again, this is another show that I barely even remember only an hour or so after watching the first episode. The focus starts on some random girl and switches to a naked guy who washed up on a beach after she faceplanted into his crotch for no reason, then follows him as we slowly find out that he's the chosen one who needs to die or something. Everything feels really shallow and reeks of every other isekai show I've seen except with worse animation. I'll be honest, I didn't even make it through the first episode of this thing. When the main guy just up and snuck away from the police officer on a flat beach, I just started staring at my ceiling.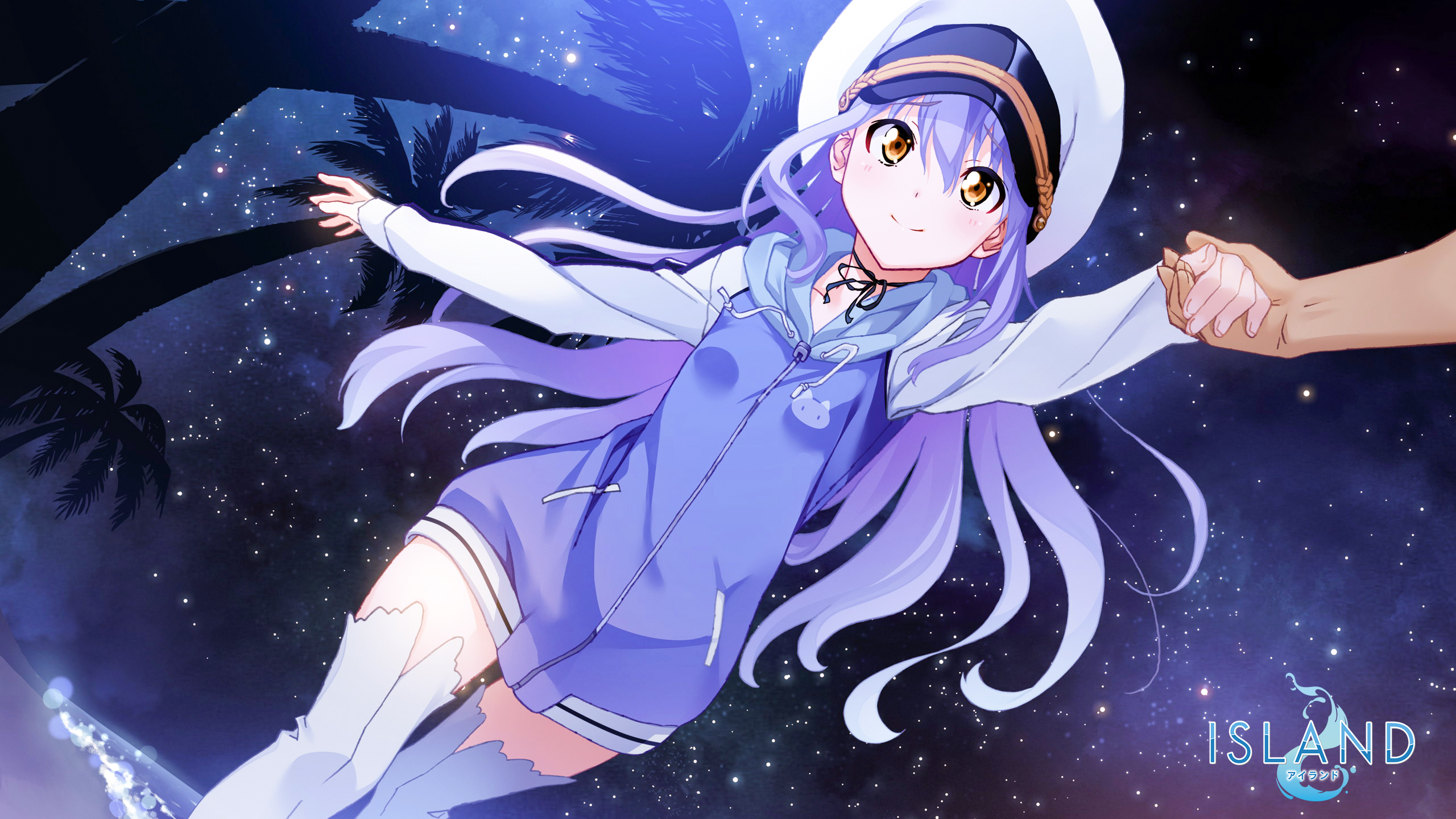 Alright, that's all I have for now. I'm going to be writing about shows and episodes as I watch them in the future, so expect more to come. I am going to individually cover a number of these shows, so I'll edit links in here to those posts once they're all made. Let's hope to see some better shows as we get through the season because so far, the season just sucks. Anyways, see you guys next time!